I literally just got back from doing a photo shoot with the lovely N family. As I was looking through the family pics, I came across this one…
I knew it was the perfect one for this week's Sunday Snaps! There is nothing in the world like the natural, perfect lighting just before dusk! I love it!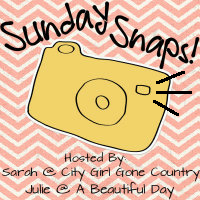 I hope you'll link up with me and join the Sunday Snaps Party!