Have you met the incredible Brooke from Covered in Grace? She's an absolute doll and one of my favorite blogging people! She's got an in post ad package and a boho bracelet up for grabs today!
…………………………………………………………………………………………………………..
Hello new friends!! I'm so happy to be here today and to get the opportunity to meet you all.
My name is Brooke, and I blog over at
Covered in Grace
. There, I write about life as a mother, student, military wife, photog wannabe, writer and Jesus lover. My blog centers around my faith and all the things that I love. Every Monday I feature a new blogger via guest post in a link up called Monday Meet Ups. Most recently, I launched a web of
Prayer Warriors
that call out for prayer requests all around blogland. I'm really excited to see where that will go.
I would love it if you'd stop by and visit me from time to time!
You can find me here:
Covered in Grace
|
Twitter
|
HelloCotton
|
Bloglovin
|
Facebook
Anyone that knows me, knows that I'm a Texas girl.
I was born and raised in the Houston area. Burnt orange is one of my favorite colors.
And I swear, I feel a greater sense of peace when I am walking beneath the vast Texas skies.
They really are bigger in Texas.
Another thing that everyone knows about me is that I have been moving around the globe
since I was 18 years old. And while I've found myself in some pretty amazing places, nothing
compares to home. I cannot wait to plant roots back where my heart feels free. I recently spent two amazing weeks back in my great state visiting family and having a great time.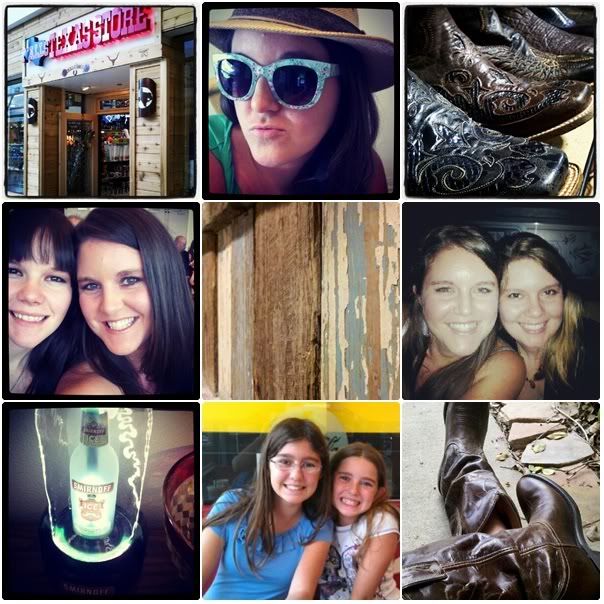 You can see me pictured above with my two little sisters. My sweet bebes are below.
And my boots... loving my new boots! Yaya!
I want to thank Jennifer for having me today!
As a special treat for her Finding My Way in Texas readers,
I'm offering up a giveaway today!
Valued at $65
This ad space is a 550x80 spot and runs in-post every day.
Very high exposure. I'm including custom ad creation with this offer.
Good Luck Yall!!
………………………………………………………………………………………………………….
Thanks so much for this giveaway Brooke! I so wish I could win this one!!!
Open to the US and Canada
All entries will be verified.
Enter using the Rafflecopter form below :)
a Rafflecopter giveaway